How to Get an instant Tourist Visa for Iceland
Iceland is Scandinavian, contemporary in every way, and the world's oldest and least populous democracy, located in the North Atlantic Ocean.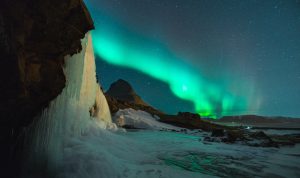 Reykjavik is the capital and largest city of Iceland, and   its surrounding areas are home to about 65 percent of the country's population. Iceland is the only piece of the Mid-Atlantic Ridge that rises above sea level, and its central volcanic plateau erupts almost constantly. The interior consists of a plateau with sand and lava fields, mountains, glaciers, and several glacial rivers that flow through the lowlands and into the ocean.
Due to the Gulf Stream, despite its high latitude far beyond the Arctic Circle, Iceland enjoys a warm climate. Due to its high latitude and oceanic influence, the bulk of its islands experience a polar climate throughout the summer.
The core of Icelandic culture is the country's Scandinavian heritage, and the majority of Icelanders are descended from Norse and Icelandic-Gaelic immigration. Iceland's cultural heritage consists of Icelandic literature, traditional Icelandic cuisine, and medieval sagas.
Iceland is the NATO country with the fewest people and the only one without a standing army. It also has the least-equipped coast guard.
If you are a citizen of a country outside the EEA/EFTA and want to visit Iceland for at least 90 days for any purpose, including tourism or business, you may be required to get an Icelandic visa.
Iceland is part of the Schengen agreement, which is a group of 26 countries that tries to make sure people can move freely across national borders.
All member states of Schengen issue the same Schengen visa, which is valid for travel across the region. You don't need to apply for a second Iceland visa if you already have a Schengen visa.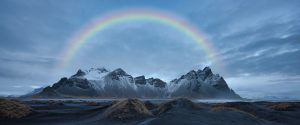 Visas are available at the embassies and consulates of Iceland in Washington, D.C., Moscow, London, Peking, and New Delhi. The Ministry of Foreign Affairs has given 120 more Schengen member states permission to give Iceland visas on their behalf.
In general, embassies and consulates may award visas without consulting the Directorate of Immigration. In some cases, applications are sent to the Directorate of Immigration, which decides if a visa should be given or not.
1- Entry Visa and Procedure:
You may apply for any kind of Iceland visa at one of the embassies or consulates mentioned below. Some embassies use service companies to process visa applications, which are then sent to an application center. Notwithstanding, it is the embassy that reviews the application and issues the visa.
The application process for a Schengen visa may vary depending on the location of the applicant. You must carefully check the website of the embassy or application center to find out how to apply.
The cost of a visa application is €80 (or €40 for children aged six to twelve).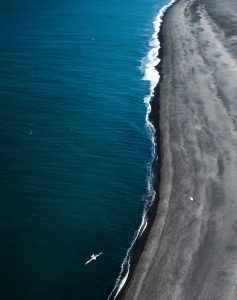 2- Multiple-Entry Visa:
It is possible to get a visa that allows numerous entries into the Schengen area throughout its period of validity. A multiple-entry visa may be valid for anywhere between six months and five years. Despite this, the holder may not stay in the Schengen area for more than 90 days in any 180-day days. Most of the time, you can't get a visa with more than one entry when you apply for your first visa.
Conditions:
The Petitioner is required to Provide Proof:
• The need to travel frequently and/or on a regular basis, particularly for occupational or family reasons, such as: -businesspeople; -civil servants engaged in regular official contacts with European Union member states and institutions; -representatives of civil society organizations traveling for educational training, seminars, and conferences; – family members of Icelandic or EEA/EFTA citizens; -family members of third-country nationals.
• The economy of the applicant's home country; and • the applicant's intentions to leave the Schengen region before the visa's expiration.
3- Exempt from the Visa Requirement:
Those free from the visa requirement may remain in the Schengen region for up to 90 days without a visa. In a period of 180 days, a person can't spend more than 90 days in the Schengen area.
3- Visa Extension:
If a visa's validity period is less than ninety days, the validity period and/or duration of stay may be extended. A visa extension cannot be requested for a 90-day visa.
In general, visa extensions cannot exceed 90 days within a 180-day period.
Requirements:
To request an extension, the holder must demonstrate that:
• Force majeure or humanitarian reasons prevent the holder from leaving the Schengen area before the period of validity or duration of authorized stay expires.
• Serious personal circumstances justify extending the validity period or duration of an authorized stay.
4- Application:
Only paper applications may be sent, either to the drop box in the lobby of the Directorate of Immigration at Dalvegur 18, Kópavogur, or to the same location through regular mail.
The application must be sent in its original, fully filled-out form and signed by the person applying. Visa extensions that are given for free because of an act of God or because of humanitarian concerns.
A visa extension for compelling personal reasons costs 4,600 ISK.
5- Documentation:
•  A Photocopy of the Passport;
•  A Photocopy of the Current Visa;
•  Proof of Travel Insurance;
•  An explanation for the request; and,                                            if necessary, a medical certificate.
6- Transit Airport Visa:
According to Schengen regulations, transit only refers to a flight from a non-Schengen member state via an airport of a Schengen member state and on to another non-Schengen member state.
In transit Illustration:
A passenger traveling from New York to London with a layover in Iceland is required to get an airport transit visa under the circumstances listed below in order to transit through Iceland. These travelers (even those who do not need an airport transit visa) must ensure that their bags are checked through to their ultimate destination.
Exemplification of not in transit:
A passenger traveling from New York to Iceland and then to Berlin (or any other airport in the Schengen region) is not regarded as being in transit according to Schengen regulations. These people will enter the Schengen area through Iceland, so they need to get a Schengen Visa before they get there.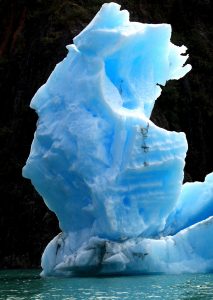 7- Citizens of the following countries are required to get an Airport Transit Visa in order to transit via an Icelandic airport, regardless of whether they change aircraft in Iceland:
1- Afghanistan, 2- Bangladesh,3- the Democratic Republic of the Congo, 4- Eritrea, 5- Ethiopia, 6- Ghana, 7- Iran, 8- Iraq, 9- Nigeria, 10- Pakistan, 11- Somalia, 12-Sri Lanka.
The following papers must typically accompany a visa application:
Note that these are only the minimum requirements. On the website of the relevant embassy or consulate, you can find a full list of what you need to do to apply and how to do it.
• A photo of the Applicant's Passport (35 x 45 mm).
• Passport/Travel Document-Age cannot exceed 10 years.
– Must be valid for minimum three months beyond the duration of the intended Period.
– Minimum Two blank pages are required.
• Financial capability documentation Either:
– the applicant's bank statement, or
– a guarantee from the host accompanied by pay stubs or a bank statement.
• Paperwork that shows why the applicant wants to leave the territory of a member state, such as:
– Reserving a return or round-trip ticket.
– Evidence of sufficient funds in the country of residency; bank statements.
– Proof of employment and certification from the applicant's employer that he may return to work upon his return.
– Evidence of real estate ownership.
– Evidence of integration into the nation of residence: familial connections and professional standing
• Travel health insurance with a minimum of 30,000 euros of coverage. In general, applicants must get insurance in their nation of residency. In the event that this is not practicable, they must get insurance in any other nation. The insurance must be good all over the Schengen area and cover the whole time the applicant plans to stay or pass through.
• Documents proving the purpose of the visit
If the goal of the trip is to visit friends or relatives, a letter of invitation from the host (reference person) is required.
– Documentation of the family connection is necessary for a family visit.
– Confirmation/invitation from a corporation in Iceland for a business trip.
– Hotel reservations and tour bookings, when appropriate, for visitors.
– If the applicant intends to attend a conference or seminar, confirmation/invitation from the relevant conference organizer/institution is required.
When filling out an application, the person must agree to having their fingerprints taken and pay the visa fee.
Note: All visa questions must be sent to the proper embassy or consulate. Visa applications must be filed in person, and the processing period for a visa is about two weeks, assuming all the needed papers are submitted and no further evidence is requested. "C-visas" are issued by approved embassies and consulates only for business travel, tourism, family visits, official visits, and short-term studies.
The permitted embassies and consulates do not apply to the granting of visa "D," which is awarded to those who have been granted an Icelandic residency permit by the Directorate of Immigration.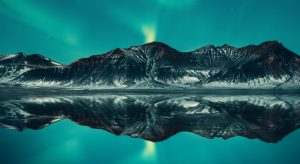 You may find the needed information below, including the locations where visas are granted and the Embassies and Consulates that provide Visas "C" and "D" to Iceland.
1- List of countries whose citizens need a visa to enter Iceland
2- List of nations whose citizens do not need a visa to enter Iceland
3-List of travel & personal papers exempt from Iceland visa requirements
4- Visa-exempt, whose citizens do not need a visa to enter Iceland.
https://utl.is/index.php/en/