Café Amazon Outlets (Coffee Shops), Thailand
Café Amazon (คาเฟ่ อเมซอน) is a group of coffee houses, established in the year 2002 under the management of a public company limited (PTT), to promote the marketing opportunities of gas stations. The idea was initiated to enhance the business, which generates income for PTT gas stations as well as meet the needs of consumers and travelers according to their lifestyle.
Café's Amazon Thailand is the 6th largest coffee group by the number of outlets in the world. There are approximately 3,333 Café's Amazon stores/locations that serve valued customers and travelers in Thailand and around the world, including 150 branches in Cambodia, 51 branches in Laos, 17 branches in the Philippines, 8 branches in Myanmar, 5 branches in China, 5 branches in Oman, 4 branches in Vietnam, 3 branches in Singapore, 2 branches in Japan, and 1 branch in Malaysia. Cafes are served in city centers, inside malls, as well as at the PTT petrol pumps, gas stations, etc.
There are two types of Amazon Cafes, such as "Shop" as well as "Stand Alone" for outside service station only, which provide the products of the Amazon Cafes to the customers and travelers, such as drinks, premium products, and special drinks (coffee, premium coffee, light coffee, tea, milk, chocolate, juice, smoothies).
Café Amazon, Thai brands of coffee were adopted from the land of the Amazon Forest, Brazil's origin of coffee, abounding with the charms of great nature; the world's best natural rainforest, trees, plants, wildlife, as well as streams, being the source of clean air, which creates a coffee shop with a shady atmosphere surrounded by the water and trees.
Café Amazon provides recreation and a meeting area for the customers and tourists, which has been decorated with lush green, presenting a natural image by utilizing the relaxing and shady atmosphere created by the gardens as well as the fountains to create a cozy atmosphere.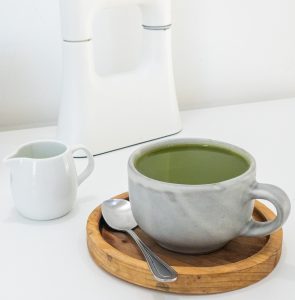 The Cafe's Amazon and Thai Coffee brands, as well as all coffee houses, have a rich taste of coffee as a unique identification by facilitating a rest and recreation place for the valued customers as well as tourists. Hence, the slogan is called "Taste of Nature".     The office address of the Café Amazon Business Department, PTT Oil & Retail Business Public Company Limited, is located at Energy Complex Building B, Chatuchak, Bangkok, Thailand. For more information, please visit:             http://www.cafe-amazon.com/ -http://www.pttmap.com/