Welcome!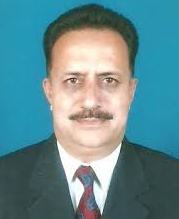 I am Mr. Syed Muhammad Ashfaq, Pakistani citizen living in the north of Thailand since 2020. I have a lot of experience with various issues related to SDGs 2030 agenda, especially ecotourism and traveling around the world. I am a social activist and eco-tourist. My heart's desire is that if I live in Thailand for a long time, I must explore the hidden beauties of this country to do my part in boosting the Thai economy and broaden my horizons beyond the expat-centric lifestyle.
Initially, I stayed in Bangkok for a short period of time after I started living in Lamphun province in northern Thailand. I visited all the beautiful and adventurous places in the Kingdom of Thailand. Thailand (The land of Smiles) is considered the paradise of the world and is visited by a large number of foreigners from all over the world.
Thailand is a hub for start-ups, international trade, cheap living, retirees and working expats, entrepreneurs, web developers, affiliate marketers, writers and other self-employed people who work from the beautiful beaches and the biggest cities as well as from every corner of the country. People are looking for jobs with multinational companies for the chance to relocate to the land of delicious food, temple, good weather and beautiful islands.
You can find here very useful and practical information about travel, tourism, adventure activities, all related news, working remotely and independent travel and I would love to help you on your journey, whether you have started your trip or planning a trip for the future.
My Tourism blogs will help you to navigate the journey by saving your valued time, money and stress which has to be worth it.
Tourism Blogs are prepared on research basis and presented to the valued readers, travelers and unique visitors etc.
I hope, you will get in touch with me by Follow, Subscribe, comments, E-mail as well as other social media links.
Have a great day!
Sincerely,
Syed Muhammad Ashfaq
E-Mail: [email protected]