How to Enjoy your Happy Lifestyle in Thailand
Undoubtedly, Thailand is one of the most popular countries in the world that has wonderful attractions and rich culture for tourists, expats and people looking for low cost of living, which makes Thailand the most popular place to live abroad.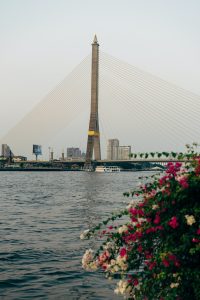 A Comfortable Lifestyle is available for expats and retirees looking to settle in the various parts of this beautiful holiday destination. Thailand is known and still a popular destination for its affordable cost of living, delicious Thai food, friendly Thai smileys, large expat community, and it's beautiful, attractive cities, nature and beaches.
It is not a question of what is your budget support you for starting a new happy life in Thailand, but if you plan to settle in a beautiful city of Thailand and looking for a peaceful and relaxed happy life in a beach or whatever your taste, but you can find many adventures in every corner for tourists, expatriates and retirees in Thailand.
Thai weather is divided into three seasons: rainy season starts from May to October, cool season from November to February and hot season from March to May. The tropical climate, low cost of living, world-class medical care and spa facilities make Thailand an incredibly popular destination for foreign tourists, especially retirees, to start a new life.      Accommodations are affordable and modern. Public transportation and communication and transportation infrastructure are best for all. There are modern and affordable budget accommodations so you can enjoy a comfortable, happy and peaceful lifestyle in an exotic environment. So it is easy to fall in love with this beautiful destination and stay longer than usual.
You can live and enjoy with your western lifestyle without worrying about the cost. Happiness is a priority among Thai people, so the Thailand called "The Land of Smiles" Probably you need to live a happy comfortable life about $2,000 in a month in this Asian country. You can quickly get acquainted with Thai culture and lifestyle when you start living a happy life as a tourist, expat or retiree in Thailand.
Here are some of the most popular unique cities with beautiful environment called as Heaven of Thailand, where you will be welcomed with a beautiful smile on "The Land of Smiles"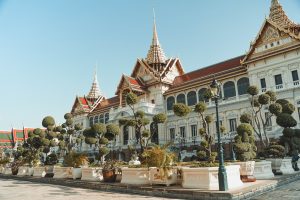 1- Bangkok, is always a beautiful and popular famous capital of Thailand for the main tourist attractions. There are many historical and religious sites such as temples like Phra Kaew, the official name (Wat Phra Sri Rattanasamaram), Wat Pho, the official name (Wat Phra Chetuphon Wimon Mangalaram), Wat Arun, the official name (Wat Arun Ratchawararam), Wat Phukhao Thong, (Wat Saket Ratchaworawihan) etc.
There are also many other attractive places such as palaces, museums, beautiful architecture, murals, parks, various shopping malls, Chatuchak weekend market, Sampeng market, Yaowarat and Phahurat night market and many more leading department stores in all areas of Bangkok.
It is much more than a thriving international city of Thailand that tourists love the capital of Bangkok. You can enjoy by seeing skyscrapers, luxury hotels and restaurants that meet the highest standards. Bangkok's multicultural atmosphere and affordable living makes it the first choice of tourists from all over the world.
There are numerous North American style shopping malls and world class health care with the best doctors and medical professionals at limited cost, as well as public transportation for all major highways and routes around the capital city of Bangkok. Thai law prohibits the purchase of real estate in Thailand, but you can purchase the beautiful and luxurious condominiums and two-bedroom sets at reasonable prices.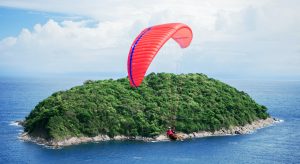 2- Phuket, is a beautiful and very attractive province and Phuket city (the largest island is located in the Andaman Sea of Thailand) located in the south of Thailand. The nearby province to the north is Phang-nga and also the nearby other provinces to the east are Phang-nga and Krabi.
Phuket is an excellent center for those who want to have an international experience on a beautiful island. Phuket is a true paradise for expatriates, tourists and retirees as it boasts green-blue waters, white sandy beaches and impressive mountains. Phuket is the largest island in Thailand that offers various attractive activities for everyone, especially tourists, expatriates and retirees can enjoy with a sumptuous lunch on one of the beaches or the music and entertainment shows in the different areas of the island. Phuket offers a balance between island and city life and an amazing lifestyle that suits different budgets. The island is known for its beaches, where there is always a gentle breeze that encourages visitors and locals to enjoy a pleasant life. Phuket has a large Chinese community with many Chinese shrines and Chinese restaurants in the city, and a Chinese vegetarian festival is held every year. There are many other ethnic groups that maintain their traditions and festivals from around the world on Phuket.
Your long stay on Phuket Island can be full of pleasures and adventurous entertainments, depending on what you like and want to enjoy the most, up to you. There are many entertainment activities and nightlife. As well as first class dining establishments and great shopping malls etc.
Phuket is not only known for its beaches, but there are also many different attractive classical architectures that welcome the beautiful atmosphere and famous Phuket NIGHTLIFE, making this island a hotspot for tourists and retirees in Thailand. Phuket is very easy to visit and offers many travel opportunities.
There are so many wonderful beaches surrounding the big island of Phuket such as Patong, Rawai, Kamala, Karon, Mai Khao, Kata Yai, Kata Noi as well as the viewpoint of Laem Phromthep which is famous for the most beautiful sunsets in Thailand.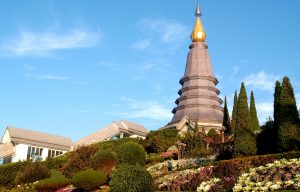 3- Chiang Mai, located in the beautiful northern provinces of Thailand, Chiang Mai is a great place with a tranquil environment where you can enjoy your life as an expat or retiree. The city is also known as home to many Buddhists temples-built hundreds of years ago. The city offers a natural mountain retreat with a beautiful local culture as well as many wonderful cafes with many delicious dishes' streets etc. This beautiful, attractive city is known for its art culture and slow pace of life. It is the perfect choice for those looking to retire or live as an expat.
Chiang Mai is becoming more and more popular, which is increasing day by day, especially in the Old City, where many tourists want to live close to the city center. So you can get a decent and attractive place to stay in Chiang Mai. The beautiful escape of Thailand is home to nightlife, luxurious big shopping malls, hospitals, IT centers, nature parks, elephant homes, cinemas, hotels, restaurants, bars, massage and spas.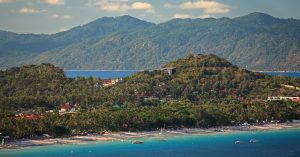 4- Koh Samui, is an urban municipality in the district of Surat Thani province, which includes both the island and the Ang Thong archipelago and some other small islands. The central part of Koh Samui is mostly tropical jungle, which includes the largest mountains, with a tropical wet and dry climate.
Koh Samui is the second largest island and offers a slower island life away from the hustle and bustle and many fun activities. It is known as a paradise with sandy beaches, crystal clear water, palm trees, coconut groves, tropical nature in the Gulf of Thailand, and a wide range of luxury hotels, resorts and excellent massage and spas, etc. It is a beautiful and attractive place for all kinds of adventures and entertainment activities, including surfing, sailing and zip-lining and is the best place for tourists, expatriates and retirees living near palm-fringed beaches and a calm ocean. The easy lifestyle and low cost of living will make your stay in this adventurous place a memorable one. The expansion of tourism on Koh Samui has resulted in more and more resorts, bungalows and luxury villas being built on the island. Those tourists who appreciate not only beautiful scenery but also good cuisine will enjoy an abundance of delicious dishes.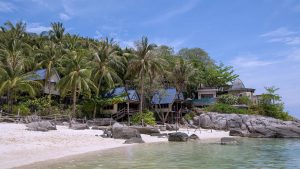 Koh Samui has three main beach resorts on the island that offer different experiences, from the hustle and bustle of Chaweng Beach to the lively, laid-back atmosphere of Lamai Beach to the timeless feel of Bop hut's fishing village. The island is unique among Thai islands in that it appeals to many types of tourists. The lifestyle of this island is compared to that of Hawaii, where sun, sand and sea become an integral part of daily life, and it is also called Coconut Island because of the abundance of coconuts.
There is one government hospital in Nathon and four other private hospitals: (1). Samui International Hospital, (2). Thai International, (3). Bangkok Hospital Samui and (4). Bandon Hospital. There are flights from Koh Samui to Phuket and other destinations in Thailand, as well as numerous ferries connecting the island to the mainland, including two car/passenger ferries connecting Don Sak to piers on the west of the island, at Lipa Noi and at Nathon.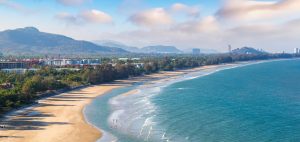 5- Hua Hin, is a very attractive seaside resort in the Prachuap Khiri Khan province of Thailand. It is a popular destination for weekend getaways by Thai visitors to Bangkok province, foreign tourists, and expatriates looking to retire or vacation at home. The resort is about one to two hours by car from Bangkok. It is popular for its water sports and famous for its royal summer palace. It is a charming destination with a lively arts scene, many tourist attractions, exceptional seafood and excellent night markets. Once a small fishing village, it became a popular seaside resort a few decades ago. Today it is one of the most famous and attractive destinations for expatriates and retirees due to its sandy beaches, beautiful vacation homes and pleasant climate.
There are not many expensive shopping and dining options that will tempt you to stay for a longer period of time in this retirement destination for expatriates. Surely, you will fall in love with this beautiful destination and enjoy the retired life as expatriates call it their second home when you taste some of the freshest seafood in this bustling place.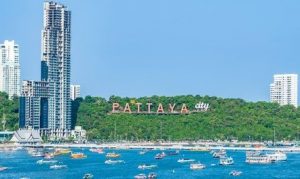 6- Pattaya, is one of the busiest cities by the sea, with a never-ending nightlife and a large foreign population, the closest to the Thai capital "Bangkok". There are pubs, bars, clubs and massage parlors everywhere, as well as many western international hotels, restaurants and shopping malls for the beautiful attractions of tourists. Pattaya is also famous and well-known for its beautiful temples, attractive beaches, high-rise buildings, first-class restaurants, shopping malls, nightclubs, gardens, world-famous Walking Street and many other entertainment venues that support the country's tourism industry.
Pattaya has a tropical humid and dry climate and is an attractive destination for many foreign retirees and tourists, not only because of the climate and lifestyle, but also because of the low cost of living compared to many other countries. In this regard, the Thai Immigration Department has already introduced visa facilitation for foreigners who are over 50 years old and want to retire in the Kingdom of Thailand.
There are, nearby many island beaches for enjoyment and entertainment such as, Koh Lan, Koh Phai, Koh Si Chang as well as other entertainment activities to fit for happy vacations in Pattaya around its elongated beaches, water pleasures. Those expatriates or tourists who are found of these skills to do or learn in Pattaya can opt for shooting range, go-karting, water skiing or Thai boxing (Muay Thai) which is exciting cultural martial arts activity for tourists in Thailand.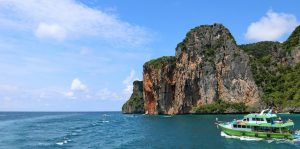 7- Krabi, is one of the most popular tourist spots in the capital of Thailand province. Krabi is a small city that has many attractive sights and island places, but is not located on the beach, so many tourists ignore this beautiful city, but it has the Krabi River. The best time to visit Krabi is from November to March, because during these months the weather is usually mild and sunny. Krabi province has the most beautiful islands with white sandy beaches, stunning islands and impressive sea cliffs, including famous islands like Koh Phi Phi and Koh Lanta. However, Krabi also has a culturally rich atmosphere and is a commercial center with various temples, stores, museums and a lively nightlife. On weekends there is a night market with a great selection of local food. There are many different types of nice hotels, resorts for accommodations at different prices.
If you want to spend a few nice days or longer among the 150 or so islands and islets, you will still find untouched jewels that are perfect for a short stopover. The two islands of Koh Rok are connected by a coral channel and offer many incredible snorkeling spots, sandy beaches and views. The Railay Bay peninsula is also an attractive and popular destination for rock climbers. Koh Talabeng, also known as Skull Island, has melodramatic, steep and Rocky Mountains and eerie landscapes with a yawning cave mouth. Koh Gai is a typical tropical idealized with powdery sand, clean blue water and many vendors selling to tempt the food and drinks. Koh Jum has tiny fishing villages, mangroves and friendly beaches such as the world famous Railey Beach, Ao Nang and Tu Kaek as well as other options for island adventures and entertainment activities such as Koh Poda, Koh Haa, Koh Hong and Koh Nok. There are ferries, speedboats and longtail boats connecting the islands.
International travelers usually enter the Kingdom of Thailand through Suvarnabhumi Airport (BKK) in Bangkok and then fly to Krabi Airport or nearby airports in Phuket and Nakhon Si Thammarat. However, tourists from neighboring Cambodia, Malaysia and Laos can enter Thailand by road.