Shanghai, China, The Most Beautiful and Modern Cities in The Mainland China.
     Shanghai is one of the most beautiful and modern cities in Mainland China, famous for its Skyscrapers and Waterfront. Shanghai is known in the World as one of the most important Financial Centers for Business, Science and Technology, Manufacturing, Education, Tourism, Culture, Art, Fashion, Gastronomy, Sports, Transportation and Research.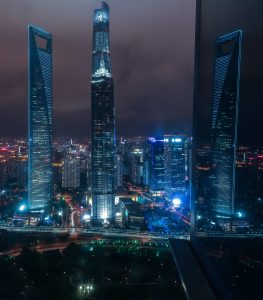 Shanghai is also a popular Destination for Tourists, known for its Historical Landmarks such as the City God Temple, The Bund and Yu Garden as well as the great Lujiazui Skyline, many other Skyscrapers, major Museums, the China Art Museum and the Shanghai Museum.     Shanghai is the Center of Tourism, Culture and Sports. For this reason, the City's Culture and Tourism Administration has announced that local Tourist Attractions, Galleries, Theaters, Cinemas, Public Libraries, Museums, as well as Cultural Sites will be continuously restored from July 2022. The Local Cultural and Tourism industry will resume and its services will be well organized and deal with the ambiguity of the independent Environment.     The Local Indoor and Outdoor Sports arenas and the facilities that definitely meet the COVID -19 Pandemic Prevention and Control measures can be reopened, according to the Shanghai Sports Bureau.     Shanghai Disney Resort has been reopened and all other High-Standard Tourist Destinations will be back in operation from July 8, 2022, as well as Museums, Galleries, Cinemas, Theaters, etc. Cultural Institutions, Public Libraries such as the Cultural Centers, and Tourist Information Centers will resume their services in accordance with local requirements for Pandemic Prevention and Control. The Shanghai Administration has already issued Guidelines on Pandemic Prevention and Control, According to which the 8 Types of Tourism and Cultural facilities will be reopened.
The above facilities have already been instructed to take comprehensive Disinfection Measures and strengthen daily routine cleaning and sterilization, which also applies to all Management Staff. Arrangements are being made to encourage Visitors to come at congested times by allowing them to make Appointments and Controlling Attendance.
Venues should be registered prior to reopening by giving them their own "Venue Code," as well as having a Digital Guard in place prior to opening.
Those Residents who want to visit these venues should have a Green Health Code and a Negative Nucleic Acid Test result within 72 hours, and those Residents who do not have a Smartphone can apply for an Offline Health Code in Advance and carry their ID Cards.
Travelers who have traveled Abroad for 10 days or Domestically for 7 days and Travelers from Medium- or High-Risk Areas are not allowed to enter these Venues, and anyone who feels unwell or has a Fever after entering or receives a call about an abnormal Nucleic Acid Test result from Disease Control Authorities should report to Staff immediately.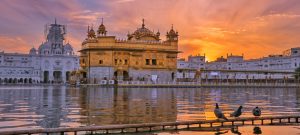 So far, 67 of the 134 City Venues of Category A Tourist Attractions have already been reopened, and the Sports Bureau notice allows Outdoor Sports Venues to reopen under Pandemic Prevention and Control Conditions.
Indoor Sports Facilities with good Ventilation in sub-Districts or in any City can be reopened if there is No Medium-Risk Area and No COVID -19 Infection for one week after Registration. However, closed and underground Sports facilities remain closed.
Tourism, Cultural and Sports Venues must also obtain a "Venue Code" and set up a Digital Sentry at the Entrance to the Venue where Visitors must present a Negative result from a Nucleic Acid Test within 72 hours.
Elderly People or other Groups who do not have Smartphones can obtain the Offline Health Code or Nucleic Acid Test documents. A Pandemic Prevention and Control work team should be established at Sports Venues, and Management should also train staff on Health Management and Pandemic Prevention and Control, as well as assist in Disinfecting the Sports Venue and Controlling Attendance.
     If the area where the Sports facility is located is Classified as a Medium or High Risk Place, the Management of the Sports facility should take measures such as further controlling the number of Visitors, shortening business hours, and suspending operations According to the Standard Procedures of the Shanghai Government Management.